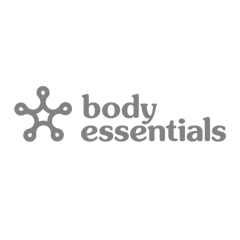 Body Essentials Warm your Sole is designed to soothe chilblains and other conditions caused by sensitivity to cold conditions. A warming application suitable for use on fragile skin, this blend of oils can be applied to almost any part of the body.
Description
This unique blend contains marjoram, ginger, lemon and geranium essential oils, which combine to help relieve the discomfort of chilled feet. This antiseptic, soothing oil aids circulation and stimulates the body's natural defence mechanisms to protect and warm damaged skin.
HOW TO APPLY:
Put a small amount of oil into the palm of your hand and massage into the affected area twice a day. Always wash your hands after use.
30ml bottle lasts 6 months after opening.
Suitable for diabetics
Gentle to skin
Easy to use
No Parabens
No S.L.S
Specification
Brand

Condition

Chilblains

,

Cold Feet

,

Winter Collection

,

Christmas Gift

,

Body Area

Formulation

Safe & Free From
Delivery & returns
Our shipping basket will calculate your delivery costs. Please note that delivery estimates are subject to stock availability.
Delivery Costs
Please read our full delivery policy here.
Returns
Please read our full returns policy here.
Customer

reviews
1 review for Body Essentials Warm your Sole 30ml
Excellent soothing relief for chilblains