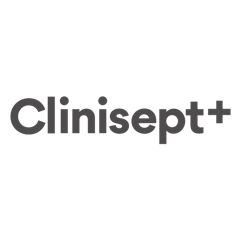 A cleansing, anti-microbial treatment to revolutionise your foot care.
Deodorises, reduces redness and soothing itching and irritated skin.
Description
Clinisept+ Podiatry is a fast-acting cleanser and antimicrobial solution. Use it twice daily to keep your skin feeling fresh and odour free.
Use at home to provide optimal foot health and to soothe, calm and support your feet.
Applies the latest antimicrobial hypochlorous technology to maintain optimal hygiene and foot health, reduce redness and provide ideal conditions for rapid skin recovery – without stinging or irritation.
Deodorises, reduces redness and soothes itching and irritated skin.
Recommended for all post treatment recovery at home, daily foot hygiene and resolution of sore/irritated feet. It is suitable for use by those prone to athlete's foot, eczema, psoriasis and dermatitis, also suitable for use by diabetics.
Clinisept+ provides highly effective microbial control but because of its gentle oxidising method of action doesn't itself inhibit skin recovery: it causes no stinging, sensitising, or irritation and neither does it dry the skin. Clinisept+ is suitable for use on normal and sensitive skin.
Clinisept+ products are effective in seconds and deliver more effective protection against bacteria than traditional skin cleansing chemistries. But they are also more 'skin compatible' than traditional skin cleansing chemistries: Clinisept+ has a skin neutral pH, contains no alcohol, is non-irritant to skin and eyes and does not cause respiratory irritation.
Contains the latest hypochlorous technology to provide professional levels of antimicrobial protection without stinging.
Specification
Brand

Condition

Foot Odour

,

Fungal Nails

,

Athlete's Foot

,

Fungal Infections

,

Holiday Shop

,

Christmas Gift

,

Body Area

Formulation
Delivery & returns
Our shipping basket will calculate your delivery costs. Please note that delivery estimates are subject to stock availability.
Delivery Costs
Please read our full delivery policy here.
Returns
Please read our full returns policy here.